POPCORN FUNDRAISER
Virtual fundraising just got a lot easier! Mama Moore's Gourmet Popcorn shares 50% of the profits. No upfront costs, distribution, money collection, and best of all – no minimum orders!
Mama Moore's Popcorn Fundraising could not be easier for our partners. After collecting a few details from you, we set up everything. That typically includes a logo, a blurb about your organization, and your reasons for raising money. It also helps to know the fundraising participants. Then, your only job is to send donors to your fundraising popcorn shop online, and that's about it. Mama Moore's Gourmet Popcorn promptly fulfills the orders and ships them directly to the buyer. That's right, no one at your end has to pick up and deliver the orders.
With a few details from you, we take care of everything to set up your custom popcorn fundraising order system
Donors order directly through our online ordering portal, so there's nothing to keep track of
Donor orders are fulfilled and shipped directly. No order pickup and delivery needed
WE PROVIDE 50% OF THE PROCEEDS
Our generous program is 20% more than competing fundraising partners
Timberview's football team set an ambitious goal to raise money to off-set the cost of their new uniforms.
Selling our delicious gourmet popcorn was incredibly easy. Family, friends and neighbors had no hesitance to buy delicious gourmet popcorn, all while supporting their fundraising efforts.
Selling Mama Moore's Gourmet Popcorn was a huge success and the team achieved outstanding results to support their cause.
Our Google Reviews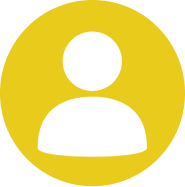 Dianna Byrd
I'm a popcorn lover, new to TX and when I came across this business I had to try and Amazing it is! The Carmel and cheese mix has the perfect balance of sweet n salty. I'm a customer for Life and it's Black Owned by a woman who's a Veteran!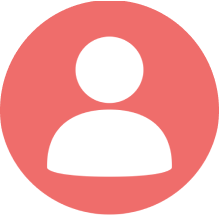 Billy Dunn
We had been meaning to go out here for a while to see what these reviews were about. Finally we had a reason to make the trip with a small event at school where we were designated to provide the popcorn. WOW! This isn't what you might think. This stuff is like some kind of popcorn crack. Everything is fantastic and I'm already hooked (I'm convinced they have crack in this). Tried many kinds and it was all fresh. Took several kinds and ate a ton of it on the way home. The school party might even have some left for tomorrow. We shall see.
Diana Dee
My first time and if really love popcorn this will be your favorite spot. Very clean. Staff is wonderful, not just welcoming but polite and fun and super helpful. I love they have popcorn in categories. Savory, sweet and premium. They have different sizes of tins if you want to buy 2 or 3 gallons. I decided to have mine shipped. The flavors are incredible!!! You will be a frequent customer after your first visit. Yes, this place is that good.