Our lip-smacking gourmet popcorn guarantees to awaken your taste buds. We will make your event or special occasion front and center using Mama Moore's custom labeling and packaging options. Our gourmet popcorn is perfect for every occasion: birthday wishes, party or wedding favors, sympathy gifts, Christmas or Holiday gifts.
Mama Moore's can personalize your labels for any occasion – whether for teacher appreciation week or for wedding favors.
CUSTOM PACKAGING,
TINS & BASKETS
We have popcorn tins, custom packaging, and popcorn gift basket options to make your gifts look as good as they taste!
Arrange Local pick-up or Nationwide Delivery


Contact us to arrange for pick-up in-store or arrange for shipment nation-wide (shipping rates apply).
Sporting Event Watch Parties
Cheer your favorite team on with the perfect snack of popcorn in popcorn tins repping 
your colors.
EMPLOYEE APPRECIATION EVENTS


Gourmet popcorn makes a great gift for employee appreciation events and gifts. Show your team you care with a fun, buttery and crunchy snack for them to enjoy.
GRADUATIONS, RETIREMENT, AND GENDER REVEAL PARTIES
The perfect party favor and snack for family get-togethers and celebrations. We can create custom labels and fill your bags with coordinating popcorn.
We're dedicated to providing you with quality gourmet popcorn for weddings. Mama Moore's wedding flavor favorites include Ebony and Ivory, White Chocolate, and White Chocolate Pretzel. Our wide-ranging options are ideal for out-of-town guest bags and wedding favors. We'll even personalize your popcorn with names, initials, or photos. And Mama Moore will work with you to color-coordinate your popcorn gift bags to the theme of your dream wedding. Mama Moore's popalicious popcorn will keep your wedding party buzzing, festive, and delicious to the end.
The perfect snack addition to your out-of-town bags for when your guests get the munchies.
Personalize your wedding favors with labels featuring your wedding monogram, colored ribbon ties, and more.
Popcorn Flavors to Match Your Wedding Decor and Theme
Select your popcorn flavors to match your wedding decor and theme, or mix-and-match flavors to create a unique color scheme.
Great as a thank you to a special client, or favors for events and conferences. Create customized, tasteful gifts with a personalized touch for your VIPs and events.
Our gourmet popcorn is great as a gift or as part of your party's snacks. Create a perfect party mix from our dozens of flavors.
EMPLOYEE AND TEACHER APPRECIATION
Show you care for those who work so hard with a thoughtful gift that can be enjoyed by anyone.
Mama Moore's Gourmet Popcorn is a tasty treat you can enjoy anywhere at any time. It's a year-round snack gift for every season and all occasions. Birthdays, anniversaries, sympathy, congratulations, or just because. You don't need to wait for Christmas, Easter, Halloween, or Valentine's Day to give the gift of delicious gourmet popcorn to those you care for.


An "evergreen" gift idea that never goes out of style. Help friends and family enjoy a holiday treat this winter.


A great alternative to high sugar candy with Halloween colors perfect for trick-or-treats, and spooky party favors!
Ditch the box of chocolates this year and try something new. We have sweet, savory, and premium mix flavors to please even the most demanding palate.
Our Google Reviews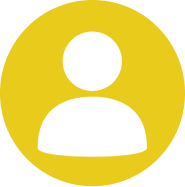 Carlisa Williams
This was our first time visiting, but it definitely will NOT be our last. This is some of the best popcorn I've ever tasted and each flavor is absolutely delicious. If you haven't tried Mama Moore's popcorn please try it. You will not be disappointed.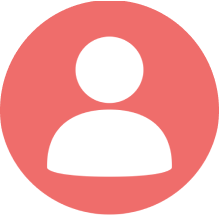 Lasonia Reed
This is some if the most AMAZING popcorn that I've ever had. Soo many flavors to choose from. From the savory cheddar, white cheddar, loaded baked potato. My favorite is dill pickle. End less sweet choices like caramel : plain with peanuts or pecans, caramel apple. I cannot remember them all…I just hope you go see for yourself. I will definitely be a repeat customer.
Melinda Rivera
Omg! Just arrived to heaven, this pop corn is amazing!!! And the service !!! Would give it 10 stars if I could! Definitely will be sharing the word and returning to buy more. I will probably become a regular because we love popcorn and this is some amazing popcorn.
CONTACT US
For questions, feedback and orders, fill out the form below and we will be in touch with you within 24 hours. For all other inquiries, please call our store at 817-823-1560